Tradition of Commitment and Reliability
Columbia Industries, LLC is a family-owned heavy steel custom design and fabrication company based in Hillsboro, Oregon – USA. For over 40 years, we have been a product pioneer, sought out for our innovative design and extensive manufacturing capabilities. Our commitment to quality, customer service, expertise, and pursuit of excellence in all things has been rewarded with recognition as a global leader in the industries we serve. The proven quality and reliability of our equipment meets and exceeds the demanding work requirements of our customers, while also improving operational efficiency and safety. Since 1977, we have pursued every opportunity to design, fabricate, and install products with the most important characteristics: safety, durability, reliability, value, and innovation. Customer service and product support are our top priorities and we have been in business long enough to truly know quality work, which is what we strive for every step of the way.
Innovation. Performance. Reliability.
Columbia has pioneered, crafted, and honed several industry-revolutionizing technologies over the years, such as the first landfill Trailer Tippers, the first Wheeled Rig Moving Systems, and one of the first truly reliable Rig Walking Systems. We understand the value in building lasting relationships, based on our ability to help our industries and those that have elected to partner with us. Just as importantly, Columbia remains in the business of innovation every day. We are patenting new technologies for current and future applications as well as improvements on our current product lines. We continue to raise the bar in where and how we help our customers impact their bottom line as well as the safety of their operations. Columbia remains the definitive custom design and build entity for many of the industries we serve. We encourage you to challenge us today.
5775 NE Wagon Drive
Hillsboro, OR 97124 USA
+1.503.531.0600
+1.503.531.0601 (Fax)
CUSTOMER SUPPORT HOTLINE
Parts & Service
+1.866.531.0600 [email protected]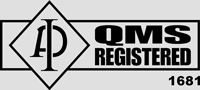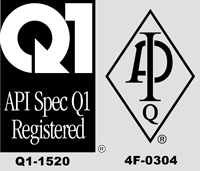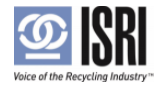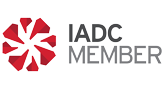 US10800310 - TRAILER TIPPER FEATURING AUTO LEVELING AND TIPPING
Us10266219 - LIFTING JACK ASSEMBLY WITH ROTATBLE CYLINDER
US6579054 - TIPPER WITH SHAPE MODIFIABLE TRANSITION CHUTE
US6581525 - WALKING FOOT FOR TRANSPORTING HEAVY LOADS
US9132871 - LOW PROFILE WALKING SYSTEM FOR HEAVY LOADS
ZL2016800517 -  SPRINTER X-Y-Z SYSTEM FOR TRANSPORTING HEAVY LOAD
US10358876 - SPRINTER X-Y-Z SYSTEM FOR TRANSPORTING HEAVY LOAD
US10246946 - METHOD FOR TRANSPORTING HEAVY LOAD WITH POWER STEERING
US10800310B2 – THE CONTROL AND GATHERING OF INFORMATION USING TELEMATICS ON TRAILER TIPPERS