With a reputation for creating powerful, innovative, and reliable equipment for the oil and gas, solid waste, and recycling industries, Columbia has the tools to help any business thrive. Columbia Industries offers a wide range of services designed to meet the individual needs of our customers that include:
Our Hillsboro, Oregon facility offers over 80,000 sq. ft. of interior fabrication space and over 20 acres of outdoor assembly. Combined with our team of experienced welders, machinists, and engineers, Columbia Industries offers our customers complete in-house fabrication services that range from procurement of hard-to-find materials to custom fabrication to product delivery. We also employ a highly trained crew of in-house quality inspectors that monitor fabrication processes to ensure compliance with our customers' product specifications and to exceed their expectations.
From annual equipment inspections to equipment setup; crew training to equipment maintenance training; and field welding to field weld inspection, our Columbia Industries Field Service Representative Team offers a comprehensive range of services designed to help support our customers on the job site. When you need professional expertise in the field, Columbia Industries can provide the commitment to quality, safety, and service your business needs to maximize performance and profits.
When determining the safety of your work site, it's important that you have a team you can trust to protect the interests of you and your employees. If you need to determine whether your rig will safely walk from well to well or if you need to determine how to install your truck tippers, Columbia Industries provides survey and analysis capabilities designed to answer your questions and meet your safety standards.
5775 NE Wagon Drive
Hillsboro, OR 97124 USA
+1.503.531.0600
+1.503.531.0601 (Fax)
CUSTOMER SUPPORT HOTLINE
Parts & Service
+1.866.531.0600 [email protected]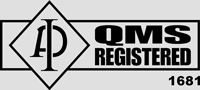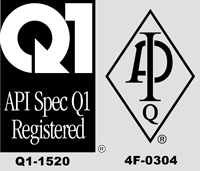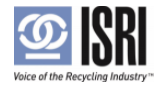 US10800310 - TRAILER TIPPER FEATURING AUTO LEVELING AND TIPPING
Us10266219 - LIFTING JACK ASSEMBLY WITH ROTATBLE CYLINDER
US6579054 - TIPPER WITH SHAPE MODIFIABLE TRANSITION CHUTE
US6581525 - WALKING FOOT FOR TRANSPORTING HEAVY LOADS
US9132871 - LOW PROFILE WALKING SYSTEM FOR HEAVY LOADS
ZL2016800517 -  SPRINTER X-Y-Z SYSTEM FOR TRANSPORTING HEAVY LOAD
US10358876 - SPRINTER X-Y-Z SYSTEM FOR TRANSPORTING HEAVY LOAD
US10246946 - METHOD FOR TRANSPORTING HEAVY LOAD WITH POWER STEERING
US10800310B2 – THE CONTROL AND GATHERING OF INFORMATION USING TELEMATICS ON TRAILER TIPPERS