A pioneer in the development of Trailer Tipper technology over 40 years ago, Columbia Industries continues to set the standard for creativity in designing for the solid waste industry. We pride ourselves on innovation and quality. Every Tipper that leaves our facility meets the American Petroleum Industry's quality standards, some of the highest quality standards in the world.
Our low profile Landfill Tippers are designed for easy towing over the road, making transportation to your work site easy and hassle free. Switching to a Columbia Industries Portable Low Profile Landfill Tipper at your facility could save you as much as $100,000 in operating costs within the first year. With the capability of dumping 10-12 trailers per hour, an average of two tons per trailer or more over self-unloading trailers, you will generate more profit per load. With a 15-20 year average operating life, our Landfill Tippers can help your business generate millions of dollars of additional revenue.
Fixed Installation Tippers
Columbia Industries' Fixed Installation Tippers make an ideal choice for dumping into hoppers, builds, and many other strategic applications. With an average of two more cubic yards of additional capacity per load, our Fixed Installation Tippers offer the potential for more revenue over the long-term.
Columbia complements our Tipper offering with the option of Steel Wheels. This option is quickly becoming a standard item for both the Landfill Tipper and Dolly.
With our years of experience and pioneering background, our team of engineers at Columbia Industries can create a custom designed Tipper to meet your individual needs. Columbia Industries continues to create powerful, reliable, and innovative equipment for the solid waste industry.
Tipper Overview - We revolutionized trailer unloading technology with the Columbia Trailer Tipper, and continue to provide custom solutions to customers all over the world. Trailer Tippers provide for efficient unloading of solid waste, biomass and bulk materials.
Download Your Free Trailer Tipper PDF
5775 NE Wagon Drive
Hillsboro, OR 97124 USA
+1.503.531.0600
+1.503.531.0601 (Fax)
CUSTOMER SUPPORT HOTLINE
Parts & Service
+1.866.531.0600 [email protected]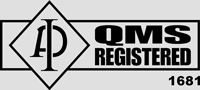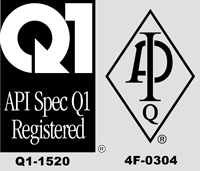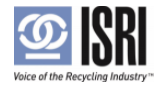 US10800310 - TRAILER TIPPER FEATURING AUTO LEVELING AND TIPPING
Us10266219 - LIFTING JACK ASSEMBLY WITH ROTATBLE CYLINDER
US6579054 - TIPPER WITH SHAPE MODIFIABLE TRANSITION CHUTE
US6581525 - WALKING FOOT FOR TRANSPORTING HEAVY LOADS
US9132871 - LOW PROFILE WALKING SYSTEM FOR HEAVY LOADS
ZL2016800517 -  SPRINTER X-Y-Z SYSTEM FOR TRANSPORTING HEAVY LOAD
US10358876 - SPRINTER X-Y-Z SYSTEM FOR TRANSPORTING HEAVY LOAD
US10246946 - METHOD FOR TRANSPORTING HEAVY LOAD WITH POWER STEERING
US10800310B2 – THE CONTROL AND GATHERING OF INFORMATION USING TELEMATICS ON TRAILER TIPPERS