Columbia Industries' Fixed Installation Tippers make an ideal choice for dumping into hoppers, builds, and many other strategic applications. With an average of two more cubic yards of additional capacity per load, our Fixed Installation Tippers offer the potential for more revenue over time.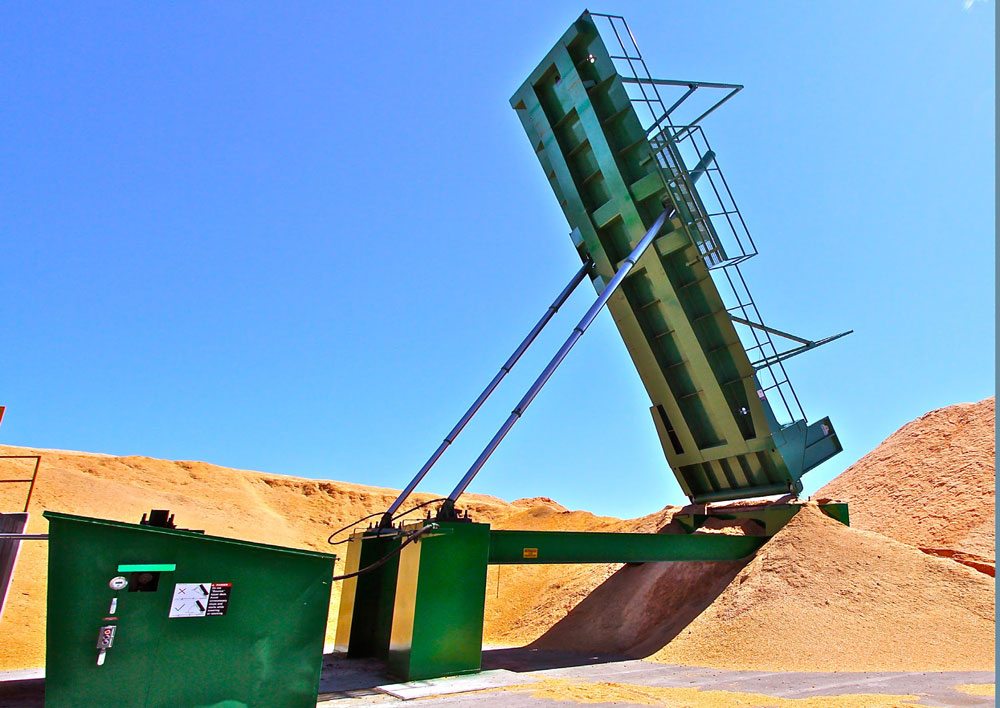 FIT-50T Fixed Installation Tipper
The Fixed Installation Tipper (FIT) is custom designed for facilities that need the efficiency of a tipper in a fixed location. Fixed Installation Tippers can accommodate dumping into receiving hoppers, onto conveyor systems, into buildings, and directly to tipping floors. Columbia works directly with our customer's civil engineers to develop a layout and embed plan that is tailored to the facility.
DESIGN
Fixed position operation requires a foundation for mounting; ideal for dumping into hoppers, buildings, and a variety of other applications. Our tippers average 2 cubic yards more capacity per load, offering increased long-term profitability.
CAPACITY
50 tons
CYCLE TIME
Approximately 3 minutes.
TIPPING ANGLE
63 degrees from horizontal.
DECK AND FRAME
Constructed of welded A-36 steel, and custom built to lengths that meet your individual needs.
MAIN DECK LIFTING CYLINDERS
Two multi-stage telescopic hydraulic cylinders.
HYDRAULIC POWER SYSTEM
Hydraulic power units built to operate all tipper functions; equipped with 75 HP 480V, three-phase electric motor.
RESTRAINERS
Two passive trailer restrainers for improved safety.
PAINT
Cleaned to SPS-6 standards, primed and painted with durable automotive enamel. Custom colors are available.
The hydraulically-actuated rotating backstop rotates in and out of position to accommodate different trailer lengths, providing increased versatility.
For additional available options, contact Columbia for a quote and a complete list of available products.