LEGAL NOTICES
Please read these terms carefully before using this site
The materials on this web site (https://www.columbiacorp.com) (the "Site") are provided by Columbia Industries, LLC ("Columbia") as a means to provide information about the company, its products, services, corporate mission and objectives to the public and its customers and may be used for informational purposes only. By continuing use of the Site or downloading any materials from the Site, you agree to these terms. If you do not agree to them, do not use the Site or download any material from it. By updating this posting, Columbia at any time may modify the Site and the terms governing its use. You should visit this page from time to time to review the terms. Certain provisions of the terms may be superseded by expressly designated legal notices or terms located on particular pages of the Site.
Restrictions on use
All materials published on the Site, including, but not limited to, products, services, educational and training content, trademarks, service marks, photographs and illustrations (collectively, the "Content"), is the property of Columbia unless otherwise indicated. You may use the Content displayed on the Site for personal, noncommercial use only, provided that you do not remove any trademarks, copyright or any other notice contained in such Content. Any other use, including reproduction, modification, distribution, transmission, republication, display or performance, is strictly prohibited without the express written consent of Columbia.
Copyright
All Content on the Site is copyrighted and protected by copyright laws and treaty provisions. It may not be copied, reproduced, modified, published, uploaded, posted, transmitted or distributed in any way without the prior written permission of Columbia or as expressly provided herein.
Trademarks
All trademarks, service marks and trade names ("Trademarks") of Columbia used herein (including, but not limited to, Bigfoot, Kodiak Cub, Atlas, Hercules, ColumbiaCare and the Columbia Bear logos are trademarks or registered trademarks of Columbia. Columbia Trademarks may not be used in connection with any product or service that is not Columbia's, in any manner that is likely to cause confusion among the public or in any manner that disparages or discredits Columbia. To help avoid confusion among its customers and the general public, Columbia requests that third-party usage of its Trademarks include a notice that attributes ownership of the Trademarks to Columbia. Other products or company names mentioned on the Site may be trademarks of their respective owners.
Disclaimer
Columbia makes every effort to provide the most current, accurate and useful information on the Site. However, information on the Site may contain inaccuracies or typographical errors. Information may be changed or updated without notice.
THE MATERIALS IN THE SITE ARE PROVIDED ON AN "AS IS" BASIS. COLUMBIA MAKES NO REPRESENTATIONS OR WARRANTIES OF ANY KIND, EXPRESS OR IMPLIED, AS TO THE OPERATION OR CONTENT OF THE SITE OR ANY OTHER WEB SITE TO WHICH IT IS LINKED. COLUMBIA DISCLAIMS ALL WARRANTIES, EXPRESS OR IMPLIED, INCLUDING, BUT NOT LIMITED TO, IMPLIED WARRANTIES OF MERCHANTABILITY AND FITNESS FOR A PARTICULAR PURPOSE. COLUMBIA DOES NOT WARRANT OR REPRESENT THAT THE INFORMATION IS ACCURATE OR RELIABLE OR THAT THE SITE WILL BE FREE OF ERRORS OR VIRUSES.
Under no circumstances, including, but not limited to negligence, will Columbia and its directors, officers, employees and agents be liable for any damages of any kind arising from the use or inability to use the Site or any web site to which it is linked, including, but not limited to, direct, indirect, punitive, special and consequential damages.
Third-party sites
Columbia makes no representation about any other web site that may be accessed through the Site. Since Columbia does not control these web sites, we encourage you to review the policies posted on these (and all) third-party web sites. When you access a third-party web site, be aware it is independent from Columbia and that Columbia has no control over the content or privacy practices on other web sites. In addition, a link to a third-party web site does not mean that Columbia endorses or accepts any responsibility for the content, or use, of such web site.
Linking to the Columbia web site
Columbia permits links from other web sites in accordance with the following conditions:
Any link to the Site must be a text-only link;

The appearance, position and other aspects of the link may not be such as to damage or dilute the goodwill associated with Columbia's name and trademarks or be displayed in any manner that is likely to cause confusion among the public or disparage or discredit Columbia;

The appearance, position and other attributes of the link may not create the false impression that an organization or entity is sponsored by, affiliated with or associated with Columbia or that views expressed on the web site are those of Columbia. Columbia reserves the right to require that the linking web site include notice stating that it is an unofficial web site and is not endorsed by, sponsored by or affiliated with Columbia and that any views expressed on the web site are not those of Columbia; and

When selected by a user, the link must display the Site full-screen and not within a frame on the linking web site.
These conditions do not grant license or any other rights to use Columbia's trademarks. Columbia reserves the right, in its sole discretion, to terminate or modify its consent to the link at any time or to take action against any use that does not conform to these conditions.
Privacy Policy
Thank you for visiting the Columbia web site (the "Site") and reviewing our privacy policy.
Personal information
Columbia may receive personal information that is voluntarily provided by a user, such as when a user fills out a return email to [email protected]. Columbia does not sell or rent personal or company information.
Aggregated information
General information received about users does not personally identify users but may be used for statistical purposes and to enable Columbia to make improvements to the Site. General information may be disclosed to third parties.
Third-party web sites
Columbia provides links to third-party web sites. Once you link to another web site, you are subject to the privacy policy of the new web site. Since Columbia does not control these web sites, it encourages you to review the privacy policies posted on all third-party web sites.
Children's Online Privacy Protection Act
Pursuant to the Children's Online Privacy Protection Act, children under 13 years of age must have permission from a parent or legal guardian before providing personal information on a web site. Columbia does not knowingly collect personal information from children under the age of 13. If Columbia learns that it has personal information on a child under the age of 13, it will delete that information from the system.
Consent
By using the Site, you consent to the collection and use of information as described above. This privacy policy is subject to change, the substance of which will be posted on the Site.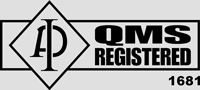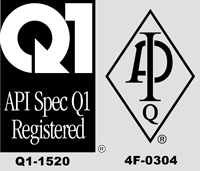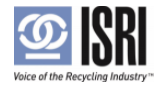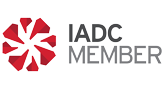 5775 NE Wagon Drive
Hillsboro, OR 97124 USA
+1.503.531.0600
+1.503.531.0601 (Fax)
CUSTOMER SUPPORT HOTLINE
Parts & Service
+1.866.531.0600 [email protected]