At Columbia Industries, our equipment offers the flexibility and dependability needed to meet the constantly changing demands of the recycling industry. Whether you need a fixed, portable, or mobile solution, we have the equipment needed to get the tough jobs done.
Biomass & Bulk Products Tippers
Columbia understands how competitive the biomass industry is. In today's global market, every dollar counts and productivity is key. We have designed Tippers specifically for the biomass industry that meet these requirements. These units can quickly be installed, and because of their rugged design, will tip trailers consistently day in and day out.
To meet the needs of our recycling customers, Columbia Industries offers a range of bulk products Tippers designed to easily dump biomass and agricultural products like wood chips and vegetables. Our line of bulk products Tippers offer an ideal solution for businesses looking for a fixed recycling Tipper solution.
Kodiak:  An innovative line of metal scrap equipment engineered and manufactured by Columbia Industries.
Download Our Tippers Brochure
Tippers Overview - We revolutionized trailer unloading technology with the Columbia Trailer Tipper, and continue to provide custom solutions to customers all over the world. Trailer Tippers provide for efficient unloading of solid waste, biomass, and bulk materials.
Download Your Free Trailer Tipper PDF
5775 NE Wagon Drive
Hillsboro, OR 97124 USA
+1.503.531.0600
+1.503.531.0601 (Fax)
CUSTOMER SUPPORT HOTLINE
Parts & Service
+1.866.531.0600 [email protected]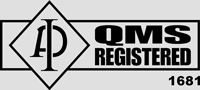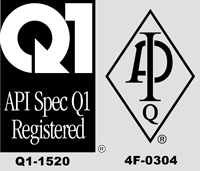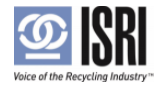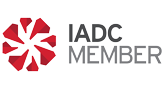 US10800310 - TRAILER TIPPER FEATURING AUTO LEVELING AND TIPPING
Us10266219 - LIFTING JACK ASSEMBLY WITH ROTATBLE CYLINDER
US6579054 - TIPPER WITH SHAPE MODIFIABLE TRANSITION CHUTE
US6581525 - WALKING FOOT FOR TRANSPORTING HEAVY LOADS
US9132871 - LOW PROFILE WALKING SYSTEM FOR HEAVY LOADS
ZL2016800517 -  SPRINTER X-Y-Z SYSTEM FOR TRANSPORTING HEAVY LOAD
US10358876 - SPRINTER X-Y-Z SYSTEM FOR TRANSPORTING HEAVY LOAD
US10246946 - METHOD FOR TRANSPORTING HEAVY LOAD WITH POWER STEERING
US10800310B2 – THE CONTROL AND GATHERING OF INFORMATION USING TELEMATICS ON TRAILER TIPPERS